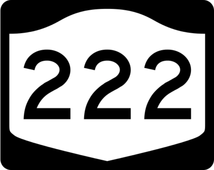 222 Discipleship Groups provide a framework for participants to live out the stated mission of our church – "To Be Disciples, and Make Disciples." It is based on Paul's admonishment in 2 Timothy 2:2, ". . . teach these truths to other trustworthy people who will be able to pass them on to others."
These 222 Groups are made up of 3 to 4 people of the same sex, ideally from the same Small Group Class, youth through adults. The goal is for 222 Groups, whose primary focus is on prayer, accountability, Scripture memorization, and application, to support the overall goal of Small Groups to create disciples though Bible study, fellowship, and service.
222 Groups use a basic outline each week to check their progress You can download the 4 Essentials Elements by clicking on the link below:
In addition, each month there is a special focus on a specific Spiritual Discipline that participants study and apply. Click on the link below to download the current focus Spiritual Discipline:
Our desire is for each member of Shindler Drive Baptist Church to grow as a disciple of Jesus and learn how to effectively make disciples who will, in turn, make disciples. If you have any questions about 222 Groups, please contact David Garrett using the contact information below.
David Garrett
Minister of Discipleship
904.662.5673
dgarrett@shindler.org