?The Community Center is a tool for making disciples by serving our neighborhood. We are hosting athletic leagues, fitness courses, dinners, concerts & more as we share the love of Jesus. Construction was completed February 2016!
We use the Community Center for activities such as fellowships, worship services, Wednesday meals and much more.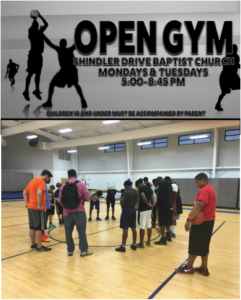 Open Gym
The Community Center has open gym on Monday and Tuesdays from 5:00-8:45 pm. Children that are 10 and under need to be accompanied by an adult. This is open to the community and a great time to play some basketball. ?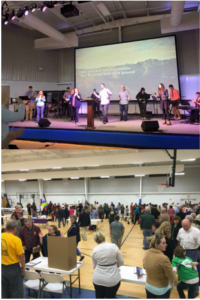 Oakleaf Sports Association
We are excited to announce our partnership with Oakleaf Sports Association(OSA). This winter we will begin a basketball league in our brand new Community Center at Shindler Drive Baptist Church. We will be offering basketball registration for kids from various ages. We are looking forward to having a great season and getting to know more people in our community