Level Ground Community Church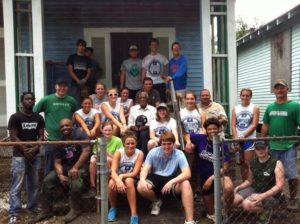 Level Ground Community Church is a church plant in the Holly Grove neighborhood of New Orleans, LA. It is one of many churches planted through the North American Mission Board's Send
North America initiative
. Shindler Drive Baptist Church partners with 5 other churches to plant this church in the heart of New Orleans.
Josh Holland is the pastor of Level Ground Community Church and is a student at New Orleans Baptist Theological Seminary.
Learn more about Josh
. This church is doing a great work to help rebuild New Orleans, not only physically, but also spiritually.