The Bible teaches that the church – not just select individuals – but the whole church is created to reflect the glory of God to the world. In fact, the Great Commission commands us to go into the world and make disciples of peoples. Our Missions Ministry exists to equip and encourage our church family to reach people for Christ globally, nationally, and right here in our community. The need is great, but we can all play a part. Everyone can PRAY, everyone can GIVE, and everyone can GO – whether it is across the street or across the globe.
First Coast Women's Services
First Coast Women's Services is a non-profit organization

offering free medical services for women experiencing
unplanned pregnancies. (

https://fcws.org/)
Hands and Feet Foundation is a non-profit corporation

dedicated to the betterment of the community through an
application of Christian values to the problems that meet us

on a daily basis.
https://www.facebook.com/handsandfeetmin/
Christ-centered, Bible-based, support group for men with

an ongoing problem of sexual sin in their lives. They provide
support groups for men who wish to abstain from sexual sin.
https://www.facebook.com/handsandfeetmin/
Operation Barnabas provides hope, encouragement, and mentorship to at-risk veterans and first responders through outreach and resources in hopes to ignite a positive transformation in those strivings to find purpose and meaning.
https://www.operationbarnabas.com/
The Knights of Mexico:

Garrett, Brittany, Hope, Gideon,

& Gemma Knight (Tuxtepec, Mexico)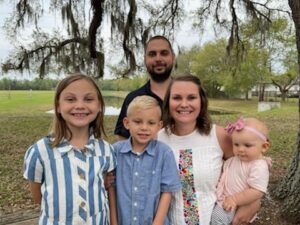 James, Jenna, and Micah Roberts: Togo, West Africa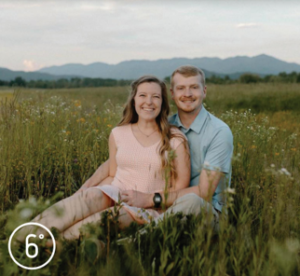 Miranda, Andrew, Aurora, & Lily Brothers: Poznan, Poland